Renew & Restore Cleanse Fiber 16 oz
Regular price
Sale price
$36.64
Unit price
per
Sale
Sold out
This powerful blend of 36 herbs helps remove toxic waste from the body to renew and restore health. A daily and organic prebiotic fiber with digestive enzymes to promote digestive health and balance. This pure, super detox blend provides extra strength to help achieve a total bowel movement and kickstart colon cleanse.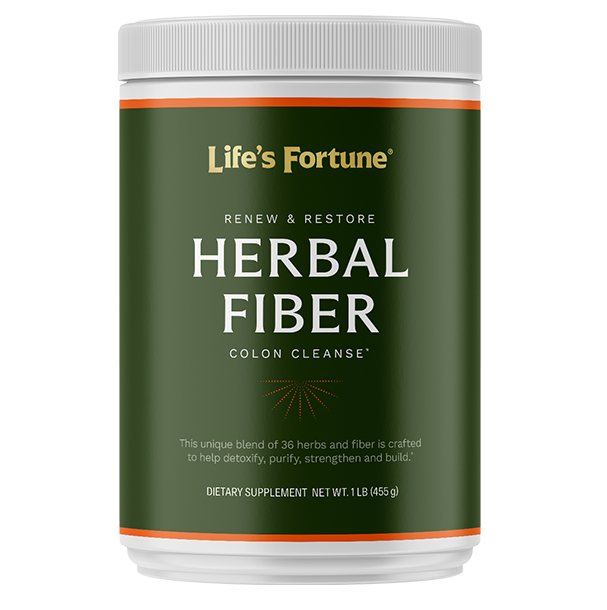 Helps me feel clean, less bloated, and regular.
Love this product. It is gentle enough to be used daily. Really helps me feel less bloated and cleaned out.
Still waiting
I have had constipation dice start a heavy regiment of heart/ pain medications. So still waiting for relief. Been taking it for 3 days. Can't find any information other than the label information. Any help finding this.
Fj
Fast Service
I have been using Life's Fortune Herbal Fiber Cleanse for decades. It is gentle yet very effective. It also has a pleasant taste. Lewis Labs has the best price for it that I could find on the internet.