Life's Fortune Multivitamin for Women & Men, Liquid 32oz
Regular price
$59.94
Sale price
$41.96
Unit price
per
Sale
Sold out
Fast Acting Formula: Within 28 minutes your body begins to feel the power & energy of this synergistic blend of vitamins and whole food concentrates.

Immune System Support: The Immune system is the body's defense against invasion. In our modern lifestyles, the nutritional content of our food supply is often lacking, we need to stay strong. Life's Fortune's well-balanced multivitamin supplement is a valuable ally in filling in all the gaps in your diet to ensure your bodily processes are met with exceptional vital nutrient elements at all times

Quality Guaranteed: Life's Fortune's Superior Formula has been Lab Tested and Proven to be the Highest Level of Quality, Purity, & Potency of all active ingredients, through the Detailed Examination by The National Nutritional Food Association TRULABEL Laboratories.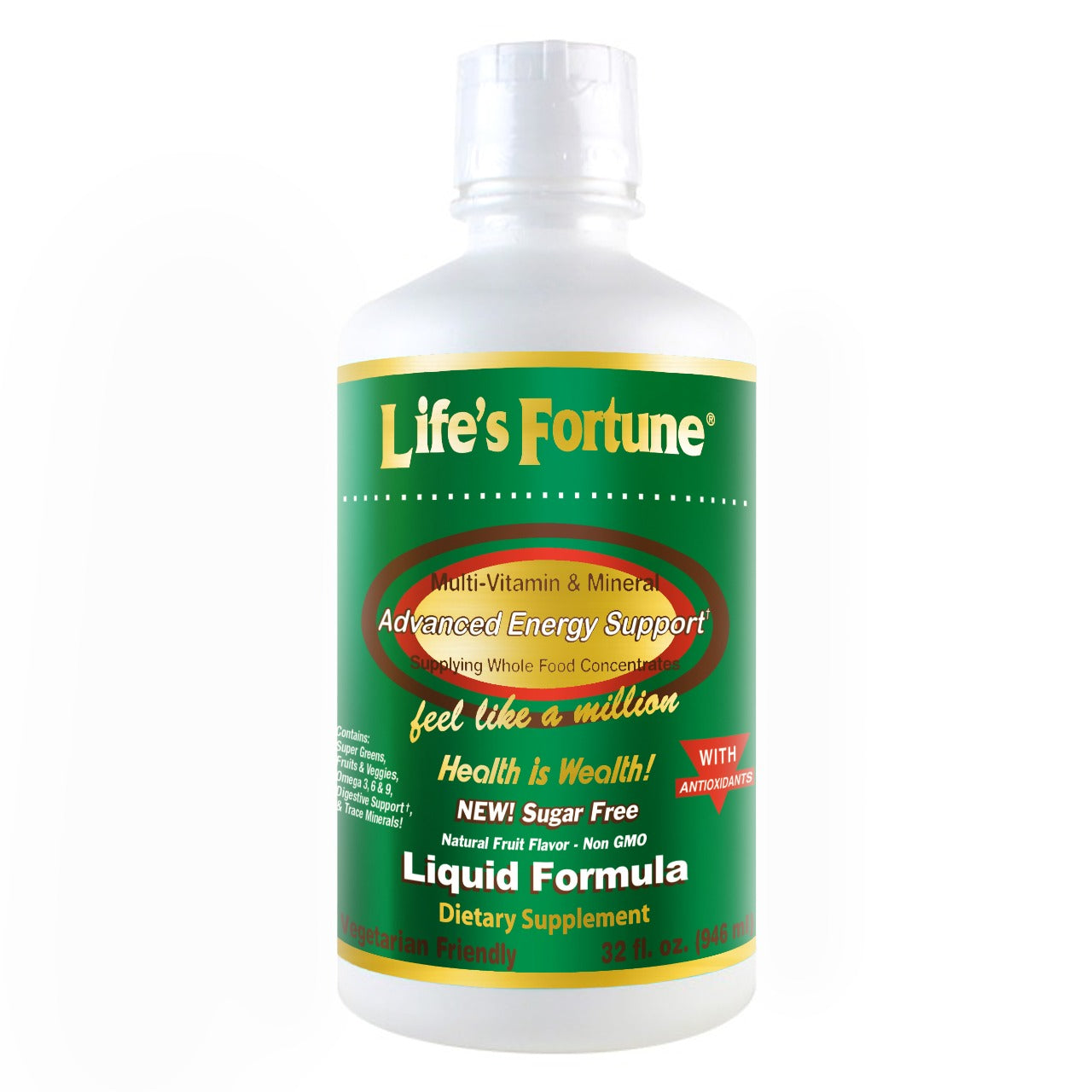 best vitamins I've ever taken
Can actually feel the difference w/ these vitamins!
Love feh liquid vitamins
So far, so good. Apparently easy to absorb and for sure easy to take. This is my 4th bottle.
Great liquid Vitamins
I love this stuff. I've taken different vitamins off and on for years. I can actually feel the difference with Life's Fortune.
Terrific Multi!
Life's Fortune Multivitamin is one of the best I have tried. Love the liquid form and use it every morning. I started feeling a difference immediately.