Marine Collagen 30 Servings
Regular price
$77.77
Sale price
$54.84
Unit price
per
Sale
Sold out
This extra-pure and unflavored collagen supplement helps restore vitality to your hair, skin, nails and joints. 
Helps support healthy hair, skin, nails, bones and joints
Digested and absorbed by the body quickly for maximum benefits
Add to your favorite beverage or recipe, stir & enjoy.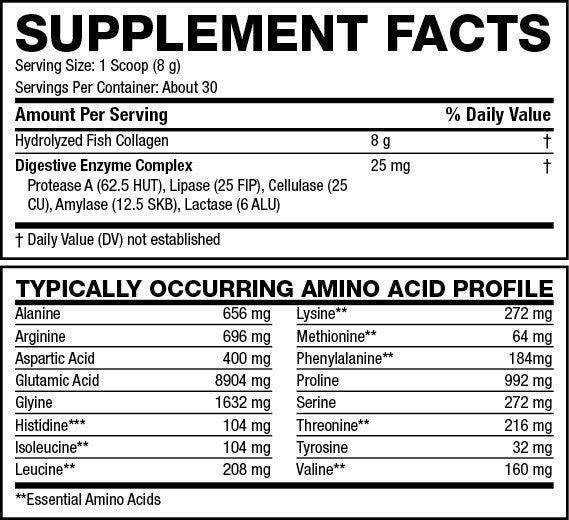 Best marine collagen
I only gave it 4 stars as the price has gone up dramatically and it is difficult to find in stock but it is my favorite one. Also, the new container does not state if it has Proteox so I assume it does not? It dissolves completely in hot liquids without clumping and has no noticeable flavor.
One of the best collagen products in the market.
The collagen in powder form dissolves quickly and is easy to use.
Marine collagen
This collagen combined with salmon cartilage provides the best, most bio available results. I've tried several different brands of collagen & this is the best by far, in my opinion
i am now a regular customer