Brewer's Yeast Flakes 12 oz
Regular price
$37.31
Sale price
$29.98
Unit price
per
Sale
Sold out
SUPPORTS HEALTHY ENERGY LEVELS: Brewer's yeast is naturally packed with B vitamins, protein, and trace minerals, so it supports energy levels, muscle development, and workout recovery.

NUMEROUS BENEFITS: Brewer's Yeast is used to help with a wide range of issues from immunity and brain health, to pregnancy and mood.

THE ONLY BREWER'S YEAST WITH FOLATE: Lewis Labs is the only Brewer's Yeast that contains Folate, the natural form of folic acid.

UNLIKE SIMILAR PRODUCTS, IT'S GLUTEN-FREE: Most Brewer's Yeast products are grown on a medium of corn or other grain. Lewis Labs Brewer's Yeast is not, making it gluten-free.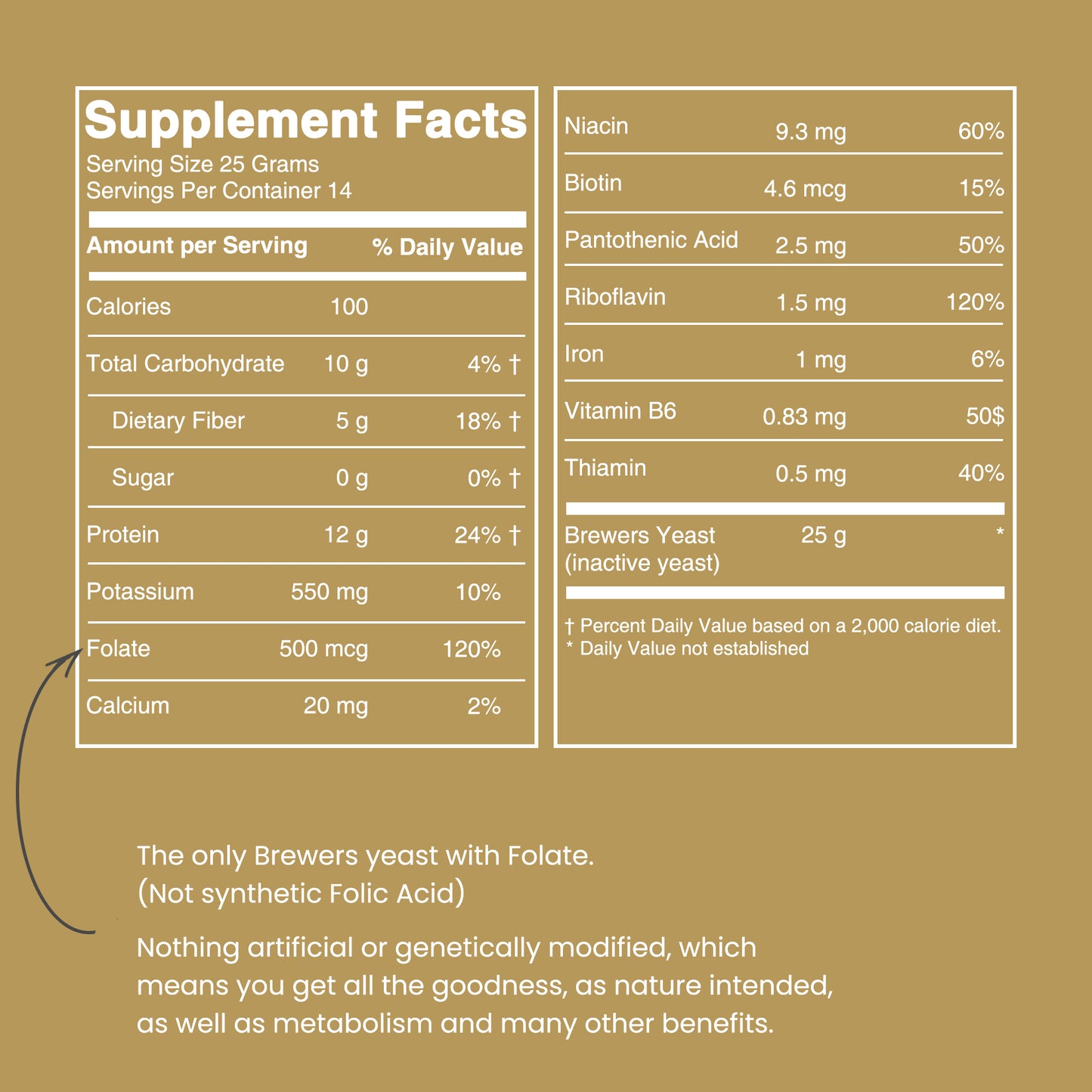 Tasty
Received the brewers yeast as advertised. It is delicious and I hope it does what it says it will.
Not flakes... just POWDER
I hate the taste of brewers yeast. I have purchased Lewis Labs' Brewers Yeast Flakes for years because the special patented flake presentation made the brewers yeast taste tolerable. No longer. The flakes are now a powder. And, while they do "mix in" relatively quickly, you can TASTE the brewers yeast again. Ugh.
Brewer's Yeast Flakes 12 oz
Brewer's Yeast
I call it my "MAGIC JUICE". I have been taking it every day since beginning of the 80's. Rarely missed a morning. Take my blender when i am travelling and the yeast. It gives me a lot of energy and by by constipation. I recommend the yeast based on my over 40 yrs taking it daily.
1-Large spoon Brewers Yeast
2-3/4 Cup of milk
3-1 banana
4-spoon of chocolate Nesquick or Carnation (to help the taste_
Brewer's Yeast Flakes 12 oz